Custom
eLearning Course Development
Professional eLearning course development on the specific health and safety topics you need.
We can help in developing an online course, with custom eLearning course development optimized for your purposes. 
We know how to develop online training modules that truly connect with your audience, with targeted design support to ensure your message gets across. Benefits include: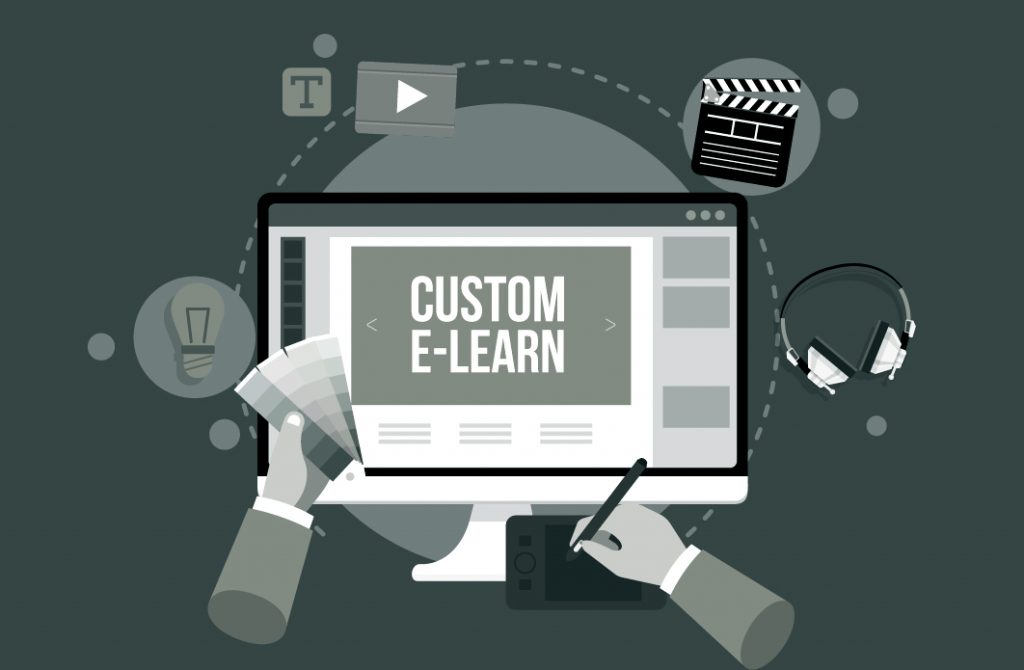 Do you have a vision for developing an online course but don't know how to get there? We can help!
Our experienced Custom eLearn Development team has created many courses for both state and private agencies' exclusive use and can do the same for you. And once your custom eLearn course is complete, you can host it on any standard Learning Management System. If you don't have an LMS, no problem – we do!
Using industry leading eLearning development software, our team will build your course just the way you envision it. We help you identify the best approach to meet your goals, take care of the design and outline of your course and keep your module consistent and cohesive with your organization's unique brand.
ANIMATION & VIDEO PRODUCTION
Our custom eLearning course development services are centered on practical application and workability so you can easily and effectively train your staff specific on the topics needed in your organization. We believe in focusing on the learners' ability to apply what they've learned in the real world
Professional Studio
Voice-Over
Developing an online course is easy with our Custom eLearning Course Development Team. We can work with your Subject Matter Experts, or we can just as easily source professionals who meet your needs, including our own nurses and doctors with decades of experience in the field of IDD
Recent Examples of E-Learn Course Modules We've Developed
"[IntellectAbility] has been a staple, supporting our learning programs for the past 5-years, demonstrating exceptional leadership in collaborative partnership. The knowledge and attention to detail this organization brings to our most significant projects has aided in keeping [DBHDD] on track during major changes within our learning culture."
"Professionalism, quality, customer service, early delivery of products, first-rate consultation, timeliness, last-minute miracles and competitive pricing are all assets that make them indispensable."
"I am extremely satisfied with the way they conduct their business and know that any organization entering into business with IntellectAbility will have the same experience."
– GA Department of Behavioral Health & Developmental Disabilities